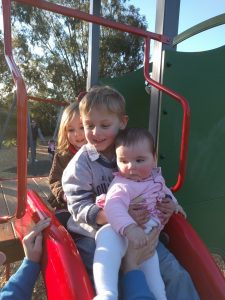 We know that Jesus loves children, and so do we! We think teaching kids the truth of the gospel is vital, and we do this by:
Providing Sunday School at 9am during school terms
Including them in our Sunday services (find out why here)
Having children's talks each week
We also have a well equipped cry room for younger kids as required.
We understand how difficult it can be for children to sit quietly for an entire service, but we also know how much children learn by watching their parents – and their church family. We want to help by providing some quiet activities for use during the sermon time.